Offer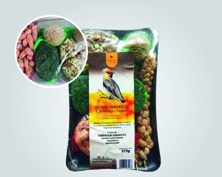 Combine winter set of 7 pcs.
Mix of biggest bird hits. Set contains: fat balls, black sunflower net, red shield peanuts net, inshell peanuts net, fox tail millet.
Feeding hook
Suitable for all netted products.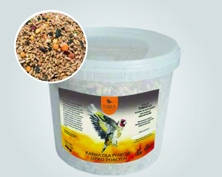 Tub 4kg
Tub with 4 kg seed mix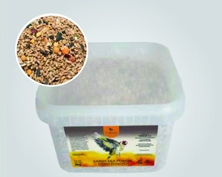 Tub 2kg
Tub with 2 kg seed mix.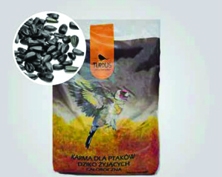 Black Sunflower seeds
Whole grains of black sunflower seeds. Available packaging from 1 to 25 kg.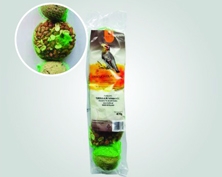 Peanut & fat ball mesh chain
Mix of red shield peanuts and fat balls. Different combinations according to request.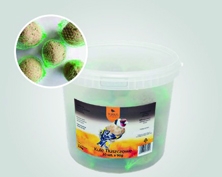 Tub of 30 fat balls
Standard round tub with 30 pieces of 90 fat balls.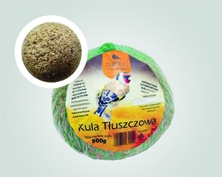 GIANT FAT BALL 500G
Giant fat ball 500g. Single packing in shrink film.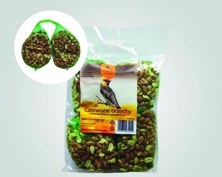 Red shield peanuts
Set of two nets with red shield peanuts. 2x 200 g packed in foil bag or tray.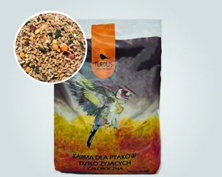 Seed Mix 800g
Foil bag with mix of cereals. One bag contain one time fill for different bird feeders.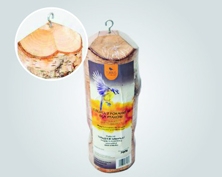 Wooden Log
Wild bird food in wooden log. Four holes connected with inside core filled up with delicious bird food. Ingredients: fat, wheat, black sunflower, sorghum, millet, peanuts.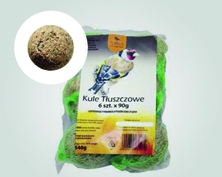 6 pack of fat balls 90g
Set of 6 single packed fat balls. Suitable for all birds. Ingredients: fat, wheat, black sunflower, sorghum, millet.
Giant fat ball 500g - pack
Giant fat ball single or double packed in degradable net.
Ingredients: beef tallow, wheat, black sunflower seeds, maize, millet.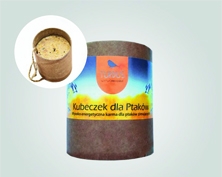 Tube for birds 400g
Bestseller, convenient form and 100% degradable. Carton tube protect from rain and allow convenient feed on for birds. Ingredients: maize, beef tallow, rape seed oil, sorghum, peanuts.